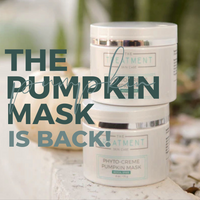 Shop Limited-Edition Phyto-Creme Pumpkin Mask!
The Treatment Skin Care Collection
Medical grade skin care products clinically proven to show results. 
Visible results in skin health are a collaboration between provider and client, all products below are suggested for use to maintain skin health in between visits to The Treatment.
SHOP Limited- Edition pumpkin mask!